The Eleventh Annual Meeting of Asian Fisheries Acoustics Society
AFAS2017 ENDED
THE INTERNATIONAL CONFERENCE ON UNDERWATER ACOUSTICS FOR SUSTAINABLE FISERIES IN ASIA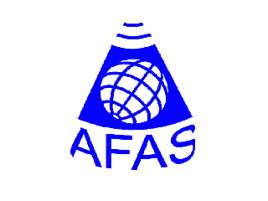 Date
November 13-15, 2017
GUANGZHOU, CHINA
Venue
Guangzhou TongYu International Hotel
Guangzhou, China
Hosted by
Dalian Ocean University, China

Sponsors








THEME & TOPICS
Since its foundation in Dalian, China in 2007, the Asian Fisheries Acoustics Society (AFAS) has successfully organized ten annual meetings under the umbrella named "The International Conference on Underwater Acoustics for Sustainable Fisheries in Asia". These conferences have effectively promoted the dissemination and development of fisheries acoustics in Asia. The tenth annual meeting of AFAS was held on 21-23 November 2016 at Hakodate, Japan. Approximately 100 scientists from 8 countries/regions including Japan, China, South Korea, Malaysia, Australia, Norway, Indonesia and Thailand participated in the meeting. The upcoming eleventh annual conference of AFAS will be held in Guangzhou, China, from 13 to 14 November 2017. Conventional sessions include oral and poster sessions will be held from 13 to 14 November.
STEERING COMMITTEE
Prof. Yong Tang (Chairman)
Dalian Ocean University, China
Prof. Yoshinori Miyamoto (Vice Chairman)
Chairman of AFAS, Tokyo University of Marine Science and Technology, Japan
Prof. Xianyong Zhao (Vice Chairman)
Yellow Sea Fisheries Research Institute, Chinese Academy of Fishery Sciences
Prof. Tohru Mukai (member)
Hokkaido University, Japan
Mr. Raja Bidin Raja Hassan (member)
MFRDMD/SEAFDEC, Malaysia
Prof. Doojin Hwang (member)
Chonnam National University, Korea
Prof. Ming-An Lee (member)
National Taiwan Ocean University, Taiwan
Group Photo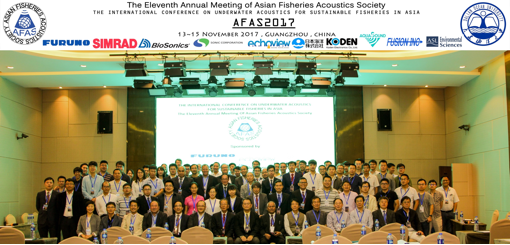 CALL FOR PAPERS(Closed)
Abstract should be submitted to the meeting secretariat only by E-mail in the format of Microsoft Word (*.doc). The deadline of abstract submission is October 15, 2017. Please notify that your paper most fits to following sessions.
1) Acoustic Technology (SGAT)
Investigate new technologies in fisheries acoustics.
2) Theory and Target Strength (SGTS)
Investigate theoretical and practical problems on fisheries acoustics including target strength of animals.
3) Echo Survey (SGES)
Research methodologies and evaluation of acoustic fisheries survey.
4) Acoustic Application (SGAA)
Research broad aspects of underwater acoustics for fishery and fishery surveys.
5) Ecosystem Monitoring (SGEM)
Research methodologies and evaluation of ecosystem monitoring.
6) Others
PROGRAM (Temporary:13-14 November)
Excursion(15 November)
Please information at Registration desk.
ABSTRACT FORMAT
Size: One page of A4 size paper.
Margin: Top 30 mm, bottom/left/right 25 mm.
Font: Times New Roman, 12 point.
Title: 13 point font size, bold and align center.
Author(s), Affiliation(s), and Address(es): 11 point, align center.
Text: 12 point, single space and fully justified.
Keyword: 12 point in one line volume at maximum.
AFAS AWARD
AFAS award was established in AFAS2012. "Young Fisheries Acoustician Award" is given to an excellent presentation of fisheries acoustic researcher under the age of 40. "Student Best Presentation Awards" are given to best presentation by students. If you are an entry for these awards, please indicate in your abstract.
PRESENTATION
Contribution papers will be selected for oral or poster presentations. The language of the conference will be English. Each oral presenter will be given 15 minutes including invited lectures, oral and poster presentations. The maximum size for poster presentation is 120 x 90 cm.
REGISTRATION INFORMATION
All participants should complete the Registration Form and send to the meeting secretariat by E-mail before September 30, 2017. The Registration Form can be downloaded from the AFAS website.
Registration fees:
Non-Student: 1000 CNY
Student: 600 CNY
Walk-in: 1500 CNY
Master Card/VISA Card/JCB Card/CNY cash are supported for payment.
MEETING VENUE & ACCOMMODATION
The conference will be held at GuangZhou TongYu International Hotel
There are three types of room for selection:
Notes: Attendants are highly requested to stay this hotel through meeting secretariat with a special rate before September 30, 2017.
| | |
| --- | --- |
| Room Type | Favorable Prices (CNY) |
| (A) Deluxe Queen Room | 350 |
| (B) Deluxe Twin Room | 350 |
| (C) Deluxe Suite | 800 |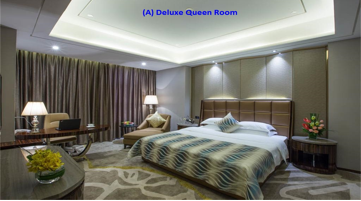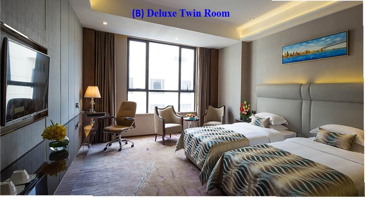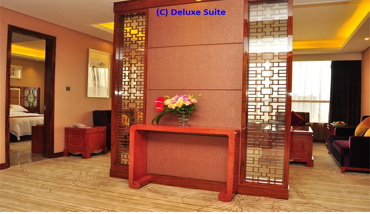 ABOUT GUANGZHOU
Guangzhou is one of the largest central cities in southern China. It is the culture center and the political center of Guangdong Province. Zhujiang River which is the third longest river of China runs through the city. The Weather in Guangzhou is warm in winter and quite hot in summer. There are many interesting places in the city worth seeing, such as the statue of five goats, Guangzhou tower, Guangdong Museum and Baiyun Mountain. Guangzhou is a melting pot, as urban sleekness and traditional quaintness highlight the city. Moreover, there is an old saying that "Eating in Guangzhou", and the Cantonese is one of the most famous food in China, it will be the best part for the tourists. http://english.gz.gov.cn/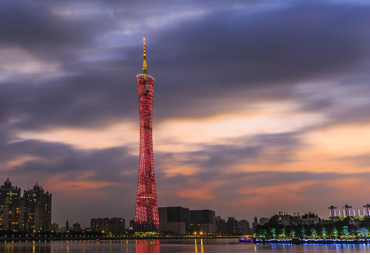 LOCAL ORGANIZING COMMITTEE
Prof. Guosheng Zhang (Chairman)
Dalian Ocean University, China
Prof. Guobao Chen (Vice Chairman)
South Sea Fisheries Research Institute, Chinese Academy of Fishery Sciences
Dr. Lei Zeng (member)
South Sea Fisheries Research Institute, Chinese Academy of Fishery Sciences
Dr. Binbin Xing (member)
Dalian Ocean University, China
Dr. Leiming Yin (member)
Dalian Ocean University, China
Mr. Xin Zhuang (member)
Dalian Ocean University, China
Mr. Fuyang Bi (member)
Dalian Ocean University, China
Mr. Zhichao Wang (member)
Dalian Ocean University, China
MEETING SECRETARIAT
The detail information of AFAS 2017 is posted on the AFAS website (http://www.afas-acoustic.org/). For further information, please contact the conference secretariat:
Dr. Leiming Yin
Dalian Ocean University, China
Tel: +86 411-84763561 Fax: +86 411-84763520
E-mail: yin_leiming@163.com
LOCATION
TongYu International Hotel, No.368, Tonghe road, Baiyun area, Guangzhou, China.
Tel: +86 20-83930111 Fax: +86 20-37241888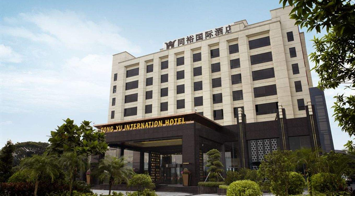 http://tongyuhotelguangzhou.com/
From the Baiyun Airport to TongYu International Hotel: about 30 km, 30 minutes by car.