The Thirteenth Annual Meeting of Asian Fisheries Acoustics Society
AFAS2019
THE INTERNATIONAL CONFERENCE ON UNDERWATER ACOUSTIC TECHNOLOGY AND EDUCATION FOR SUSTAINABLE FISHERY IN ASIA
¡@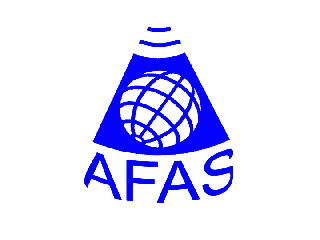 DATE
November 11-13, 2019
Keelung, TAIWAN
¡@
VENUE
National Taiwan Ocean University
¡@
HOSTED by
National Taiwan Ocean University


SPONSORS



¡@

THEME & TOPICS
The Asian Fisheries Acoustics Society (AFAS) has successfully organized twelve annual meetings under the umbrella named ¡§The International Conference on Underwater Acoustics for Sustainable Fisheries in Asia¡¨ since it was established in Dalian, China in 2007. The annual meetings have been effectively promoted the dissemination and development of fisheries acoustics in Asia. The twelfth annual meeting of AFAS was held in 13 - 15 November 2018 at Jeju, South Korea. Approximately 100 scientists from 8 countries/regions including Japan, China, South Korea, Taiwan, Malaysia, Australia, Norway and Indonesia participated in the meeting. The upcoming thirteen annual conference of the AFAS will be held in Keelung, Taiwan from 11 to 13 November 2019. In addition to the conventional sessions, including oral and poster sessions from 11 to 12 November, a first workshop for young researchers and students (for Taiwanese only) will be held in 10th November.
STEERING COMMITTEE
Prof. Ming-An LEE (Chairman)
National Taiwan Ocean University, Taiwan
Prof. Yoshinori MIYAMOTO (Vice chairman and the chairman of AFAS)
Tokyo University of Marine Science and Technology, Japan
Prof. Hsueh-Jung LU (Vice chairman)
National Taiwan Ocean University, Taiwan
Prof. Tohru Mukai (member)
Hokkaido University, Japan
Mr. Raja Bidin Raja Hassan (Member)
MFRDMD/SEAFDEC, Malaysia
Prof. Doojin Hwang (member)
Chonnam National University, Korea
Prof. Yong Tang (Member)
Dalian Ocean University, China
PROGRAM
10th (Sun) :

Ultrasonic Biotelemetry Workshop

(for young Taiwanese researchers and students only)

11th (Mon) :

AFAS2019 meeting

12th (Tue) :

AFAS2019 meeting

13th (Wed) :

Technical Tour (visiting some fisheries facilities)

¡@
CALL FOR PAPERS
The abstract should be submitted to the meeting secretariat only by E-mail in the format of Microsoft Word (.doc). The deadline of abstract submission is by 30th September 2019 10th October 2019. Please notice that your paper should belong to one of the following sessions.
1) Acoustic Technology (SGAT)
New or advanced technologies on fisheries acoustics.
2) Theory and Target Strength (SGTS)
Theoretical studies or practical issues on fisheries acoustics including target strength.
3) Echo Survey (SGES)
Research methodology or the evaluation of acoustic fisheries survey.
4) Acoustic Application (SGAA)
Broader aspects of underwater acoustics for fishery and fishery surveys.
5) Ecosystem Monitoring (SGEM)
Underwater acoustic study on ecosystem monitoring.
6) Others
ABSTRACT FORMAT

Template
Size: One page (A4 paper size).
Margin: Top 30 mm, bottom/left/right 25 mm.
Font: Times New Roman, 12 point.
Title: 13 point font size, bold and align center.
Author(s), Affiliation(s), and Address(es): 11 point, align center.
Text: 12 point, single space and fully justified.
Keyword: 12 point in one line volume at maximum.

¡@
AFAS AWARD
The AFAS award was established in 2012. "Young Fisheries Acoustician Award" is given to a fisheries acoustic researcher under the age of 40 for their excellent presentation. The "Student Best Presentation Awards" are given to students for their best presentation. If you are an entry for these awards, please indicate in your abstract.
PRESENTATION
The contributed papers will be selected for oral or poster presentations. The language of the conference will be English. Each oral presenter including invited lecturers, oral and poster presenters will be given 15 minutes. The maximum size for poster presentation is 120 x 90 cm.
REGISTRATION INFORMATION
All participants should complete the Registration Form and send it to the meeting secretariat by E-mail by 30th September 2019.10th October 2019(Extended)

¡@

The Registration Form can be downloaded here
¡@
Registration fees:
Non Student: 4500 NTD
Student: 3000 NTD
Walk-in: 5500 NTD
(please pay by cash after arrival)
¡@
MEETING VENUE & ACCOMMODATION
The conference will be held at
¡@

National Taiwan Ocean University
¡@

Information for travel and accommodation
¡@
ABOUT KEELUNG
Keelung is located in the northern part of Taiwan with Keelung Islet and Hoping Island as its natural defense and the harbor faces the Pacific Ocean. Keelung is the largest natural port in northern Taiwan with the harbor area reaches deep into downtown. The development of Keelung Harbor is closely related to the business development and scenery of the city. The city is surrounded by mountains with the exception of the harbor reach of Keelung harbor, which is a wind gap. According to statistics calculated in late December 2018, Keelung City has a population of 370,155 people. Looking back into the past, Spain, Holland, and Japan occupied or ruled over Taiwan for different periods of time. Not surprisingly, historic sites left behind by these former conquering countries can still be found here in Keelung. These cultural remnants add to the diversity of this city by the sea and how it embraces different cultures. For more information please visit Webpage of Keelung City Government (https://www.klcg.gov.tw/en/About/Introduction) and Keelung Tourism x Leisure (http://tour.klcg.gov.tw/en/)
LOCAL ORGANIZING COMMITTEE
Prof. Ming-An LEE (Chairman)
National Taiwan Ocean University
Prof. Hsueh-Jung LU (Vice chairman)
National Taiwan Ocean University
Prof. Jen-Ming LIU
National Kaohsiung University of Science and Technology
Prof. Chi-Fang CHEN
National Taiwan University
Prof. Chen-Fen Huang
National Taiwan University
Dr. Chen-Te TSENG
Taiwan Fishery Research Institute, Council of Agriculture
Dr. Long-Jing WU
Taiwan Fishery Research Institute, Council of Agriculture
MEETING SECRETARIAT
For further information, please contact the meeting secretariat:
¡@
Prof. Hsueh-Jung LU
Department of Environmental Biology and Fisheries Science
College of Ocean Science and Resources,
National Taiwan Ocean University
2, Pei-Ning Road, Jhongjheng District, Keelung City 20224, TAIWAN
Tel: +886 2 2462 2192 ext 5033
Fax: +886 2 2463 2659
E-mail: hjlu@email.ntou.edu.tw
¡@
¡@
¡@
¡@
¡@
¡@