The Fourth Annual Meeting of Asian Fisheries Acoustics Society, AFAS 2010


THE INTERNATIONAL CONFERENCE ON UNDERWATER ACOUSTICS FOR SUSTAINABLE FISHERIES IN ASIA


DATE: 14-16 DECEMBER 2010
VENUE: EASTIN HOTEL, PENANG, MALAYSIA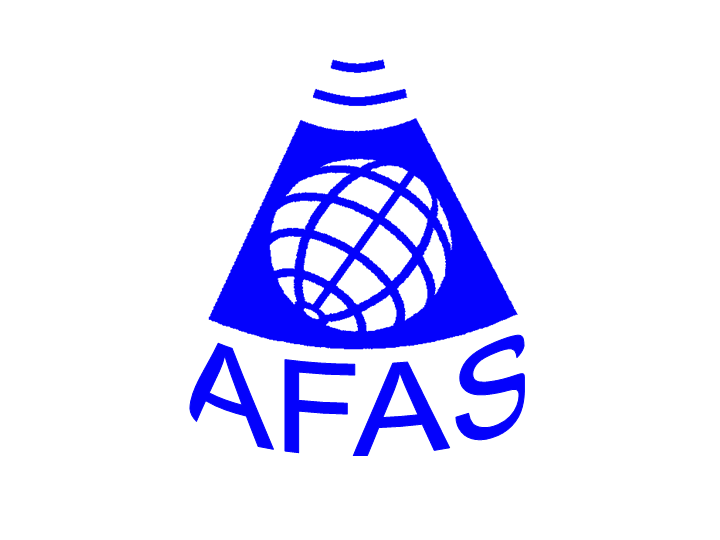 HOSTED BY

Marine Fishery Resources Development and Management Department (MFRDMD)
DEPARTMENT OF FISHERIES MALAYSIA (DOF)
KUALA TERENGGANU, MALAYSIA



SPONSORED BY
---
<![if !supportLists]>1. <![endif]>INTRODUCTION
The International Conference on Underwater Acoustics for Sustainable Fisheries in Asia, is the fourth series of international conferences organized by the Asian Fisheries Acoustic Society (AFAS). The first conference was held in Dalian, China in 2007 and followed by the second conference in Incheon, Korea in 2008, the third conference was held in Taipei, Taiwan in 2009 and the fourth will be in Penang, Malaysia from 14-16 December 2010. The decision to chose Malaysia as the host country was recommended during the AFAS Board Meeting in November 2009. The conference in 2010, hopefully could attracts more scientist, researchers, manufacturers and academicians from the Southeast Asian countries to participate and present their findings or products on acoustic research, science and technology.
<![if !supportLists]>2. <![endif]>OBJECTIVE
The objectives of this event are to encourage net working among acoustic scientist and to provide a platform for information exchange in fisheries acoustics. In addition, it would help to establish some kind of cooperation for better understanding and application of acoustic technology for sustainable fisheries in Asia.
<![if !supportLists]>3. <![endif]>WHO SHOULD ATTEND
All scientist, researchers, engineers, academicians, manufacturers, technologists and students working on acoustics research, science and technologies are invited to attend and present their papers.
<![if !supportLists]>4. <![endif]>VENUE & ACCOMMODATION
Our conference will take place at the Eastin Hotel, Penang Malaysia, scheduled from 14 – 16 December 2010. Participants are encouraged to stay at this hotel for your own convenience and to avoid problems of transportation. Special arrangement was made with the hotel, where a special room rate was given to all participants.
The room rates applicable to all participants and guest are as follow;
| | | |
| --- | --- | --- |
| Room Category | Single with Breakfast | Twin with Breakfast |
| Deluxe Hill View Room | RM 218.50 nett | RM 241.50 nett |
| Deluxe Sea View Room | RM 241.50 nett | RM 264.50 nett |
| Eastin Deluxe ( Suite ) | RM 368.00 nett | RM 368.00 nett |
Please use the reservation form provided for your booking arrangement
Further details about the hotel facilities can be visited at www.eastin.com
For other nearest hotel accommodation, please make your own reservations by visiting the LINK below.
http://www.penang-hotels.com/vistana/
<![if !supportLists]>5. <![endif]>CALL FOR PAPERS & POSTERS
All participants are requested to submit their abstract in softcopy Microsoft Word format only (*.docs) before 31st October 2010. Any topic on acoustics research, science and technology is acceptable for oral or poster presentation. Participants will be informed about the status of their paper by 15 November 2010. The full paper must be submitted to conference secretariat for publication after one month from the conference date.
Abstract Format
Size : One page of A4 size paper.
Margin : Top 30 mm, bottom / left / right 25 mm.
Font : Times New Roman, 12 point.
Title : 13 point font size, bold and align center.
Author(s), Affiliation(s), and Address(es): 11 point, align center.
Text : 12 point, single space and fully justified.
Keywords : 12 point in one line volume at maximum.
<![if !supportLists]>6. <![endif]>PRESENTATION
Contributed papers will be selected for oral or poster presentations. The language of the conference will be English. Each oral presenter will be given 15 minutes including time for question and answer. The session includes invited lectures, oral and poster presentations. The maximum size for poster presentation is 120~90 cm.
<![if !supportLists]>7. <![endif]>INVITED SPEAKERS
Detail of the invited speakers will be informed at later date
<![if !supportLists]>8. <![endif]>IMPORTANT DATE
Pre-registration : May – October 2010
Call for papers & posters : May - October 2010
Deadline for abstract submission : 31 October 2010
Hotel Registration : Before 15 November 2010
Conference Event : 14 – 16 December 2010
<![if !supportLists]>9. <![endif]>PAYMENT & FEES
All payment by bank cheque or telegraphic transfer could be posted under the name of SEAFDEC MFRDMD, with detail as follows;
Name of account holder : SEAFDEC MFRDMD
Account Number : 100150001820
Bank Name : AFFIN ISLAMIC BANK BHD.
Bank Address : JALAN SULTAN ISMAIL, 20200 KUALA TERENGGANU.
Registration fees for Malaysian Non Student : RM 450
Student : RM 350
Walk-in : RM 500
Registration fees for Foreigner Non Student : USD 150
Student : USD 100
Walk-in : USD 150
<![if !supportLists]>10. <![endif]>REGISTRATION INFORMATIONS
All interested participants are requested to submit their pre-registration form (REPLY FORM) for the conference and hotel accommodation before 31st October 2010 in order to secure their accommodation. REPLY FORM could be reach to conference secretariat by Fax (+609-6175136) or E-mail (rbidin@seafdec.org.my, tamimi@seafdec.org.my) before the dead line.
<![if !supportLists]>11. <![endif]>TENTATIVE PROGRAMME
Day 1: December 14, 2010
Time

Program

Registration

Welcome Address :

Chairmanfs Address

Opening Remark by the Honorable Director General of Fisheries Malaysia

Refreshment and Group Photo

Session I : Present State and Characteristics of Asian Fisheries Acoustics

Lunch

AFAS General Meeting

Session II : Advanced Technologies in Fisheries Acoustics

Official Dinner (Hosted by Department of Fisheries Malaysia)
Day 2: December 15, 2010
| | |
| --- | --- |
| Time | Program |
| | Session III : Theoretical Research and Target Strength of Marine Animals |
| | Lunch |
| | Session IV : Methodologies and Evaluation of Acoustic Surveys |
| | Session V : Broad Aspects of Underwater Acoustics for Fisheries |
| | Closing Ceremony |
| | Dinner (Hosted by AFAS) |
Day 3: December 16, 2010
Time

Program

Technical Visit – Option

(Visit to small scale fisheries related industries around Penang Island and the Science University of Malaysia)
<![if !supportLists]>12. <![endif]>Further Information and Contacts
For further information on AFAS 2010, please contact:
Mr Raja Bidin Raja Hassan or
Mr. Mohd Tamimi Ali Ahmad
Marine Fishery Resources Deveopment and Management Department (MFRDMD)
Department of Fisheries Malaysia
21080 Kuala Terengganu,
Malaysia.
Phone : +609-6177867, 6175940
Fax : +609-6175136
Mr Ku Kassim Ku Yaacob
Fisheries Research Institute (FRI)
Batu Maung
11960 Pulau Pinang
Malaysia
Phone : +604-6263925, 6263926
Fax : +604-6262210
<![if !supportLists]>13. <![endif]>LOCAL WEATHER - Please visit http://www.met.gov.my/index.php?lang=english