The Fifth Annual Meeting of Asian Fisheries Acoustics Society, AFAS2011

THE INTERNATIONAL CONFERENCE ON UNDERWATER ACOUSTICS FOR SUSTAINABLE FISHERIES IN ASIA


APPLICATION OF ACOUSTIC SCIENSE AND TECHNOLOGY FOR LOW-CARBON FISHERY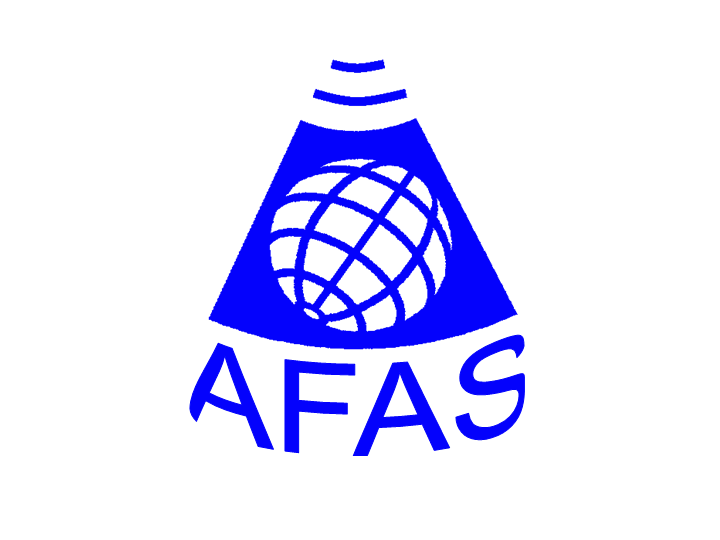 QINGDAO, CHINA
NOVEMBER 17-18, 2011

Hosted by
Yellow Sea Fisheries Research Institute (YSFRI),
Chinese Academy of Fishery Sciences (CAFS)

Sponsors









AFAS2011 has been successfully finished. See you again in AFAS2012 in Korea!


THEME & TOPICS
Since its foundation in Dalian, China in 2007, the Asian Fisheries Acoustics Society (AFAS) has successfully organized four annual meetings under the umbrella name of "The International Conference on Underwater Acoustics for Sustainable Fisheries in Asia". These conferences have effectively promoted the dissemination and development of fisheries acoustic in Asia.
In its fourth annual meeting in Malaysia, a theme (Innovation in acoustic science and technology for food security) was formulated as the subtitle of the umbrella name of the conference to reflect the hotspot interests in Asia in that particular year.
The upcoming fifth annual conference of AFAS will be held in Qingdao, China from 17 to 18 November 2011. The theme of this conference will be "application of acoustic science and technology for low-carbon fishery" to reflect the need to develop a "greener" fishery. In this regard, application of acoustics in artificial reef, seaweeds and aquaculture (e.g. fish cage culture) are particularly relevant.
The traditional 4 major topics in relation to the 4 study groups of AFAS will of course still be main topics of the fifth annual meeting. However, special presentation and open discussion sessions will be focused on the acoustic applications/technologies/methodologies in the following areas:
Evaluation of the effectiveness of artificial reef in the restoration of depleted fish stocks
Sea weed/grass bed survey/monitoring
Fish cage monitoring, including local environment
Both full presentation and short note on these special topics are welcome. Short note is deemed to inspire further discussions on the 3 special topics.
Keynote speakers will be invited to give presentations on low-carbon fishery, artificial reef and fish cage cultures.
Scientists, researchers and manufactures in the field of fishery acoustics as well as other fishery research areas are welcome.

STEERING COMMITTEE
Prof. Qingyin WANG (Chair)
Director General / YSFRI, CAFS, China
Prof. Kohji IIDA (Vice Chair)
Chairman of AFAS, Faculty of Fisheries Sciences, Hokkaido University, Japan
Dr. Xianyong ZHAO (Vice Chair)
Vice Director General /YSFRI, CAFS, China
Prof. Yong TANG (member)
College of Ocean Engineering, Dalian Ocean University, China
Prof. Doojing HWANG (member)
College of Fisheries and Ocean Science, Chonnam National University, Korea
Mr. Raja Bidin Raja HASSAN (member)
Head of Fisheries Oceanography and Resource Exploration, MFRDMD, Malaysia
Prof. Akira HAMANO (member)
National Fisheries University, Japan
Mr. Yingren LI (member)
Director / Center of Resources and Eco-environment Research, CAFS, China
CALL FOR PAPERS
Participants are encouraged to submit paper on all topics for discussion during the meeting, and papers on the 3 special topics in relation to low-carbon fishery are particularly welcome. Contributed papers will be selected by the steering committee for oral presentation, and each will be given 20 minutes including 5 minutes for questions.
Short note on the 3 special topics will be limited to 10 minutes for presentation.
The language of the meeting will be English.

ABSTRACT SUBMISSION
Abstract should be submitted to the meeting secretariat only by Email in the format of Microsoft Word (*.doc). The deadline of abstract submission is October 10, 2011
REGISTRATION INFORMATION
All participants should complete the Registration Form and send to the meeting secretariat by Email before October 10, 2011. The Registration Form can be downloaded from the AFAS website http://www.hucc.hokudai.ac.jp/~a11197/. To ensure your registration, you are recommended to transfer your registration fees to the bank account of secretariat.Registration fee is also acceptable on site.
Registration fees for Chinese
Non Student: 800 CNY
Student: 400 CNY
Walk-in: 800 CNY

Registration fees for Foreigners
Non Student: 150 USD
Student: 100 USD
Walk-in: 150 USD
MEETING VENUE & ACCOMMODATION
Meeting Venue: The conference will be held at the meeting hall at Yellow Sea Fisheries Research Institute. Smaller breakout meeting facility may also be available upon early request.
Accommodation: Two hotels with special contract rate are available:
QINGDAO FUXIN Hotel (4 star): Room rate: 50 - 80 USD
JINJIANG INN Hotel: Room rate: 45 - 50 USD
Both hotels are in walk-able distance to the meeting venue. It is within 5 minutes from JINJIANG INN Hotel and 20 minutes from QINGDAO FUXIN Hotel to the meeting venue by foot.
Room reservation is preferably done through the meeting secretariat before 15 October.
ABOUT QINGDAO
Situated on the southern coast of the Shandong Peninsula while looking out to the Yellow Sea, Qingdao is a major seaport and the marine research center of China. It is the host city of the 29th Olympic sailing regatta in 2008. The mild climate and state-level Mount Lao Scenic Area make Qingdao a popular health and holiday resort. Qingdao is also the site of the Tsingtao Beer Brewery, where an international beer festival is held every year. In June 2011, the world's longest sea bridge, the Qingdao Haiwan Bridge, was open to traffic. Enjoy your visit to Qingdao.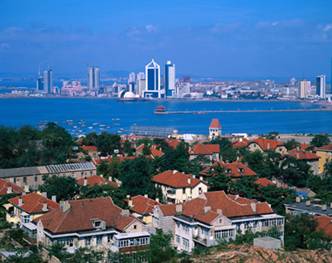 LOCAL ORGANIZING COMMITTE
Dr. Xianyong ZHAO (Chair)
Vice Director General /YSFRI, CAFS
Prof. Yong TANG (Vice Chair)
College of Ocean Engineering, Dalian Ocean University
Mr. Jun WANG (Vice Chair)
Director/ Lab of Marine Fishable resources and Ecosystem management, YSFRI, CAFS
Mr. Yongzhen LI
Deputy Director/Fishery Division, the South China Sea Regional Bureau of Fishery Management, MoA
Mr. Xichang TAN
Deputy Director/Division of Fishery Resources, Pear River Fisheries Research Institute, CAFS
Ms. Zhihong LIU
Deputy Director/Scientific Planning Division, YSFRI. CAFS
Mr. Guobao CHEN
South China Sea Fisheries Research Institute, CAFS
Mr. Delin MA
Director's Office, YSFRI, CAFS
MEETING SECRETARIAT
The detail information of AFAS 2011 is posted on the AFAS website. For further information, please contact the meeting secretariat:
Mr. Xinliang WANG
Email: acoustics_wang@yahoo.com.cn
Fax: ++ 86 532 85811514
YSFRI, CAFS
Please also copy to:
Xianyong ZHAO
Email: zhaoxy@ysfri.ac.cn